Turn your photos into works of art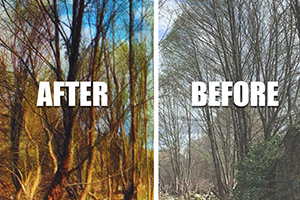 Easily create your perfect photo!
Sketch Artist 

Key features:
– Correct photos automatically (you don't have to do anything, the app does it for you).
– Save high resolution photos for printing.
– You can take pictures directly from the camera or from the photo album.
– Choose from many types of filters. We'll add more. They'll be perfect for Instagram or any social network.
– Choose a style to create your most artistic painting.
– Combine filters and styles unlimitedly. You won't be able to stop!
– You can adjust brightness, contrast, saturation, exposure or hue to achieve the best results. With this application you can make millions of variations to your photos, all at the touch of a button.
– You can share your photos through Instagram, Twitter, Facebook, E-mail, WhatsApp, Evernote, Dropbox and many more.
– Preserve the original photos without destroying or distorting them.
– We use our own Algorithm to achieve perfect and realistic drawings.
Watch the screenshots and see what you can do with this great application. The better the picture, the better the result.
What are you waiting for? download it now!
Sketch Artist 

Review
Perfect app to edit Photos.

LiNuxFr x
The best Photo Editor

Bea33.