Only app of the AppStore with this exclusive MOD for your Minecraft.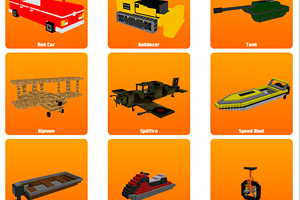 *** 50% OFF FOR A LIMITED TIME ONLY ***
Add simple and easy way any Minecraft Mod.
It is the only one that you can add all the Mods you want without any problems, there are no limits!
Download now this fantastic app and have hundreds of Minecraft Mods in the palm of your hand.
Mods updated every hour and you can access the most famous Mods of the world.
Do you have questions about how to add a mod? You know how the Mods work? Do not worry, we offer you a help to solve all your doubts.
Main features:
– 17 transport
– Detailed info of each transport
– Images of each transport
– Video demonstration operation
– Hundreds of Mods for Minecraft Pocket Edition Mine.
Warning: Unofficial product. This application is not approved nor affiliated with Mojang AB, its name, commercial brand and other aspects of the application are registered brands and the property of their respective owners.
What are you waiting for to download it?
Review
Super funny mods!

AndrewPow
Great mod!

EstrellaR