Christmas Countdown Wallpaper HD Custom New Tab
Replace new tab with Christmas Countdown custom page, featuring sticky notes, to-do list, & Christmas Countdown wallpapers.
You can find the extension in Chrome Web Store.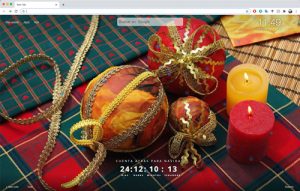 Install Christmas Countdown extension to change your new-tab page to Kissapp customized new-tab page and enjoy many Christmas Countdown wallpapers, along with various quality-of-life features like To-Do List, Sticky Notes, and more…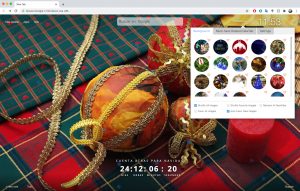 ★ Features of Christmas Countdown Custom New Tab extension:
✔ Enjoy Christmas Countdown wallpapers in HD quality on customized new tab page. Also randomly show all wallpapers with 'Shuffle All Images' option, or show your favorite Christmas Countdown pics only with 'Shuffle Favorite Images' option.
✔ Show animation when changing between wallpapers with Background Animation setting. Or display animation of snowfall, leaf fall, etc… on Christmas Countdown new tab with 'Snow / Animations' setting.
✔ Quick access to most visited sites and Google Apps like Gmail or YouTube.
✔ Enable 'Set Time Automatically' to show the current date & time on Social Deduction new tab, or disable it to set date & time manually.
✔ Show Sticky Notes, To-Do Tasks list, & Countdown Clock which counts down to your specified date
✔ Automatically hides all elements on the newtab with 'Auto Hide' setting, showing only Christmas Countdown wallpapers.